Beekeeping for Beginners – 2 Day Course – February 2020
February 1, 2020 @ 8:30 am

-

February 8, 2020 @ 4:30 pm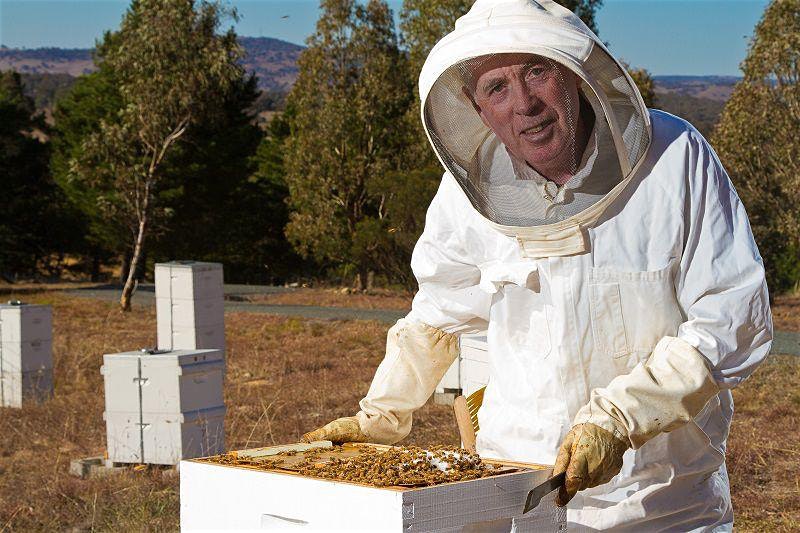 Course overview: With any interest that people participate in, it is essential to have sound foundations. This course is envisaged for students that wish to obtain sound knowledge and practical skills for undertaking beekeeping as a hobby be it in suburbia or on a country property. The aim of this course will be to give a complete beginner the knowledge, skills and confidence to safely keep and manage their own hive or hives. Students will also receive the Bee AGSKILLS book (purchase price ($25). This book is an easy to follow guide for those new to bee keeping, this book includes how to maintain hives, use a bee smoker, catch a swarm, remove and extract honey, health and pests in the hive, buying equipment, and working safely with bees.
Cost: See below for ticket pricing. Discounts apply for current members of Canberra Region Beekeepers. Note:Non Members can of course pay $40 to become a member then purchase a ticket and attend the course as a member.(Annual Association membership is $40)
The course is a theoretical and hands-on insight in to the fascinating world of the European honey bee. If you are not passionate about bees now, you WILL be by the end of the course. Learn from experienced beekeepers about the different philosophies of beekeeping, don a bee suit (provided by the Association for the practical sessions) and introduce yourself to the bees in the Association's extensive apiary at Jerrabomberra Wetlands. You will receive hands on experience over the complete range of different bee hives at the apiary (including the 'Flow' hive).  Importantly, you will learn about traditional and Natural beekeeping and associated beekeeping management techniques.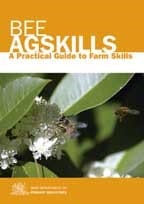 Learning Outcomes: On completion of the course, you will have a good appreciation of what is involved (time, expense) in beekeeping as a hobby. Importantly, the course will give you the confidence to take on beekeeping as hobby. You will have the basis to decide what type of hive you wish to start off with and what beekeeping apparel and beekeeping equipment best suits your needs.

Directions to JW: The JW classrooms are located on the left-hand side of Dairy Road approximately 700 metres from the Monaro Road overpass. Dairy road connects with Newcastle St, Fyshwick. Signs directing course attendees will be present at the entrance to the JW facility. (refer to enclosed Map).
What to wear and bring to the course: Regular clothing in particular loose-fitting trousers e.g. jeans and closed foot apparel. Note: While the Association has some full-size bee suits, students are encouraged to use jacket bee-suits which the Association has of various sizes. Rubber gloves, hive tools and a smoker will be provided will also be provided. The classroom is air conditioned. Please bring a note pad and pencil/pen. Students who own a bee suit can bring it along and use for the sessions at the apiary. 
Refreshments:  Lunch, tea and coffee and will be provided. Students are requested to advise if there are any specific dietary requirements.
Course Outline:
The following topics will be covered:
Bee biology including life cycle, communication in the hive.
Hive and components including an overview of the different types of hives (Langstroth, Warre, KTB and Flow hive).
Code of Practice for Beekeeping in residential areas of the ACT.
Legal requirements associated with keeping a hive in the ACT or NSW.
Getting started, basic gear required and costs involved.
Buying second-hand hives and equipment.
Your first hive, hive location, handling bees, keeping placid bees and maintaining optimum bio security in the hive – Apiary.
Obtaining Bees.
Hazards to beekeepers.
Moving/Relocating a hive.
Pests and diseases.
Seasonal activities for the ACT region including re-queening.
Catching and hiving a swarm.
Demonstration in frame making for both Langstroth, Warre and Kenyan Top bar frames.
Extracting Honey
Practical Sessions: Weather permitting, four practical sessions will be undertaken on both Langstroth (including Flow) and Top Bar Hives (Kenyan and Warre). Students will be split into groups with all groups given the opportunity to work on Langstroth and Top Bar hives. Students will also have the benefit of working under the guidance of different Tutors.
Session 1
Demonstration – General Hive Management
Handling frames
Identifying honey, pollen and brood
Identifying the queen bee, workers and drones.
Session Two
Demonstration – Uniting two bee hives/Hiving a swarm
Disease inspection/ Bio Security measures
Checking for queen cells
General Hive Management
Session Three
Demonstration of Re-queening (Note a replacement queen may not be available).
Disease inspection/ Bio Security measures
Checking for queen cells
General Hive Management
Session Four
Demonstration – Splitting a hive – creating a nucleus colony
Lifting frames of brood to make more room
Disease inspection/ Bio Security measures
General Hive Management