Introduction to Beekeeping Course – 1/2 Day Course
July 6, 2019 @ 8:30 am

-

12:30 pm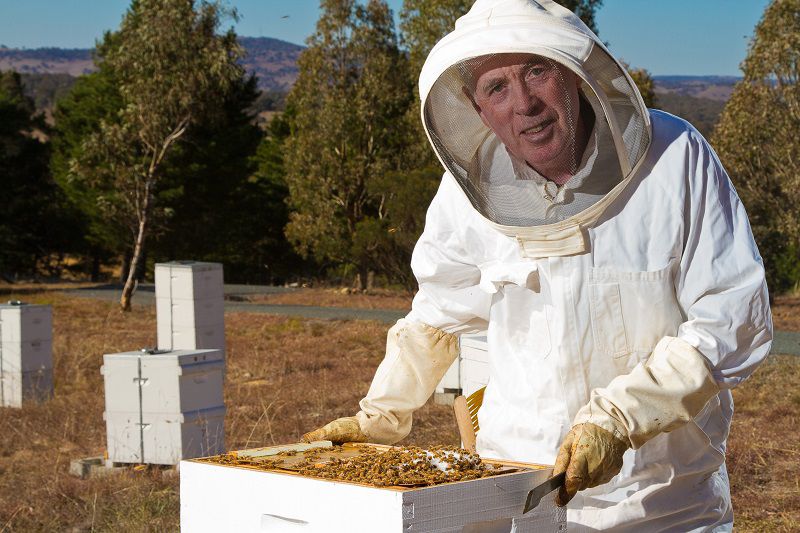 Enrol Here!
From May this year the Canberra Region Beekeepers Association (CRBA) is embarking on a series of training courses, firstly during winter, presenting introductory courses to new beekeepers, followed in the Spring and Summer by more advanced courses which will utilise the classrooms at Jerrabomberra Wetlands (JW) and the Association's Apiary which comprises a variety of hive structures as teaching aids for traditional and natural beekeeping (Beekeeping for Beginners & Natural Beekeeping).
The Introduction to Beekeeping course will provide an excellent learning platform for those courses undertaken at JW during Spring and Summer.
Course Title: Introduction to Beekeeping
Where: Jerrabomberra Wetlands Training Centre – Education Room.
Presenter: John Grubb
Remaining courses will be running on 3 August.
Course description: The course is aimed at those Association members and the general public who have an interest in taking up beekeeping as a hobby. The course can take up to 16 students. The course will discuss bee biology, setting up your first hive, hive types (for both traditional, including the FLOW hive and natural beekeeping, Warre and Kenyan Top Bar), pests and diseases, seasonal activities and costs involved in starting out on this fascinating and rewarding hobby. Students will have the opportunity to visit the Association's comprehensive apiary, though the time of year will preclude opening up the hives. Nonetheless, some practical elements of beekeeping will be demonstrated in the classroom.
Learning Outcomes: On completion of the course, students will have a good appreciation of what is involved in taking on beekeeping as a hobby. On the basis of the course, students can plan and prepare during the winter months in respect of purchasing beekeeping apparel and necessary beekeeping equipment. Students will have the basis to decide on what type of hive they wish to start off with and the material involved e.g., wood, plastic or polystyrene.
Cost: For CRBA members, the cost of the course will be $85.49 and $111.86 for non-members.
Note: Non Members can of course pay $40 to become a member (Annual Association membership is $40) then purchase a ticket and attend the course as a member.
What to wear and bring to the course: Regular clothing for Canberra in May. The classroom is heated. Please bring a note pad and pencil/pen.
Refreshments: Tea and Coffee will be provided.
Directions to JW: The JW classrooms are located on the left-hand side of Dairy Road approximately 700 metres from the Monaro Road overpass. Dairy road connects with Newcastle St, Fyshwick. Signs directing course attendees will be present at the entrance to the JW facility.
John Grubb
CRBA Training Manager
Mobile: 0419290546