Introduction to Beekeeping – September
September 10 @ 12:00 pm

-

3:00 pm

A$25.00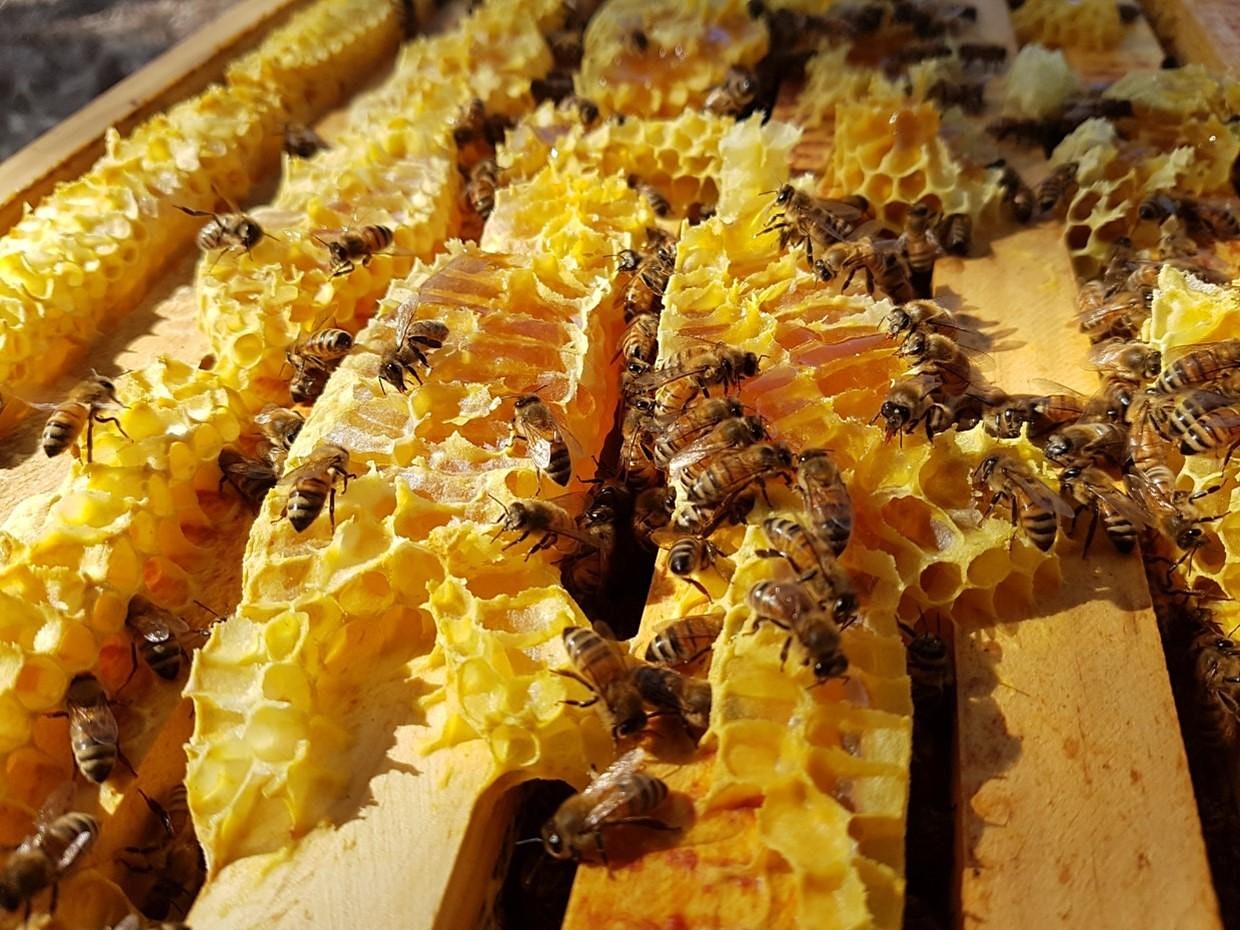 Interested in beekeeping? This course will provide you with some basic information on what is involved, and how to choose your first hive.
The course is aimed at people who have been thinking about trying beekeeping, but are not sure what might be involved. We will cover the basics of bee biology & nutrition, the types of hives that are commonly used for recreational beekeeping, and what is involved in terms of inspections. The course will also provide an overview of honey harvesting and products from the hive.
This course is offered at minimal cost to promote safe, effective beekeeping and to allow people to make a informed choice as to whether beekeeping is really for them, and if so how they should get started.
Course leader: Cormac Farrell
Day 1: 12-3pm
Bee Biology and Behavior
Castes, anatomy, life cycle, pheromones, queen production ie emergency, supersedure, swarming
Nutrition, foraging and storage in the hive
Types of hives
Langstroth
Flow Hive
Warre hive
Top-bar hive
Beekeepers responsibilities
Inspections
Disease management & reporting
Code of Practice for Recreational Beekeeping
In order to provide a safe environment for the classroom component, we ask that people ensure that they are vaccinated (where possible ) and free of Covid symptoms. Please contact the course convener if there are any questions or concerns.