July Introduction to Beekeeping Course – Half Day Course
July 11, 2020 @ 8:30 am

-

12:30 pm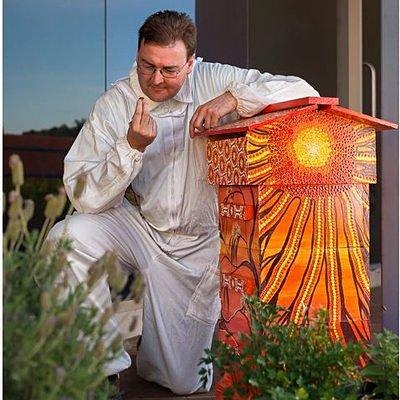 Interested in beekeeping? This course will provide you with some basic information to get started.
Course description: The course is aimed at those Association members and the general public who have an interest in taking up beekeeping as a hobby. The course can take up to 10 students to meet COVID-19 restriction requirements. The course will discuss bee biology, setting up your first hive, hive types (for both traditional, including the FLOW hive and natural beekeeping, Warre and Kenyan Top Bar), pests and diseases, seasonal activities and costs involved in starting out on this fascinating and rewarding hobby. Students will have the opportunity to visit the Association's comprehensive apiary, though the time of year will preclude opening up the hives. Nonetheless, some practical elements of beekeeping will be demonstrated in the classroom.
Learning Outcomes: On completion of the course, students will have a good appreciation of what is involved in taking on beekeeping as a hobby. On the basis of the course, students can plan and prepare during the winter months in respect of purchasing beekeeping apparel and necessary beekeeping equipment. Students will have the basis to decide on what type of hive they wish to start off with and the material involved e.g., wood, plastic or polystyrene.