November Beekeeping for Beginners – 2 Day Course
November 12 @ 9:30 am

-

November 19 @ 4:00 pm

A$295.00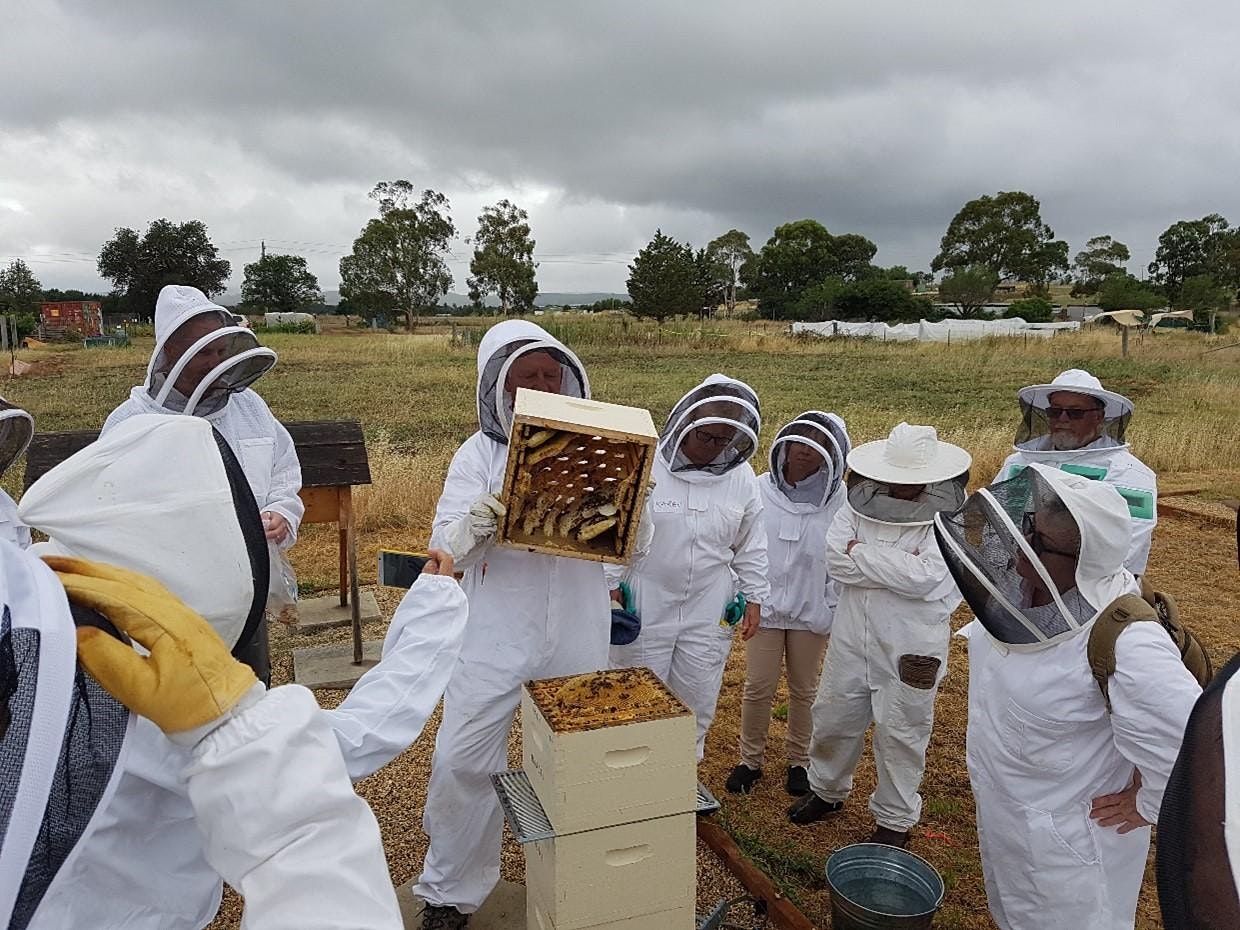 Aimed at people looking to make a start at beekeeping – this workshop delivered over two Saturdays will provide you with great foundation
The course objective is to provide a sound theoretical and practical grounding for would be amateur backyard beekeepers who wish to manage beehives in an urban environment. Emphasis will be placed upon students gaining the necessary knowledge and practical skills in order to confidently apply, in a residential environment, safe beekeeping and sound biosecurity practices.
Course leader: Cormac Farrell
Tutors: Sarah Asls Sha'Non, John Grubb, John Darvil,
In order to provide a safe environment for the classroom component, we ask that people ensure that they are vaccinated (where possible ) and be free of Covid symptoms on the day. Please contact the course convener if there are any questions or concerns.
Course text: BEEAGSKILLS (included in price for all attendees)
Day 1: First Saturday 9:30am – 4:00pm

Session 1-2 Bees and Hives we keep them in

• Bee Biology and Behavior

• Selecting the right hive for you

• Hives and Components

• Starting your first hive

• Legal requirements and how to be a good bee neighbor

• Practical at the hives (2 x 1.5 hours) – students to experience a different tutor and hive style

Day 2: Second Saturday 9:30am – 4:00pm

Session 3 -4– Pests and Diseases and Products of the Hive

• Hazards to bees and beekeepers

• Identifying pest and diseases and how to manage them

• Swarm control – catching, splitting, joining colonies

• When and how to harvest honey, wax, propolis and other products

• Building a bee friendly garden

• Joining your local club

• Practical sessions (2 x 1.5 hours)

*Course days are Saturdays only.