September Meeting 'Can we immunise honey bees against virulent viruses?'.
September 20, 2018 @ 7:30 pm

-

9:00 pm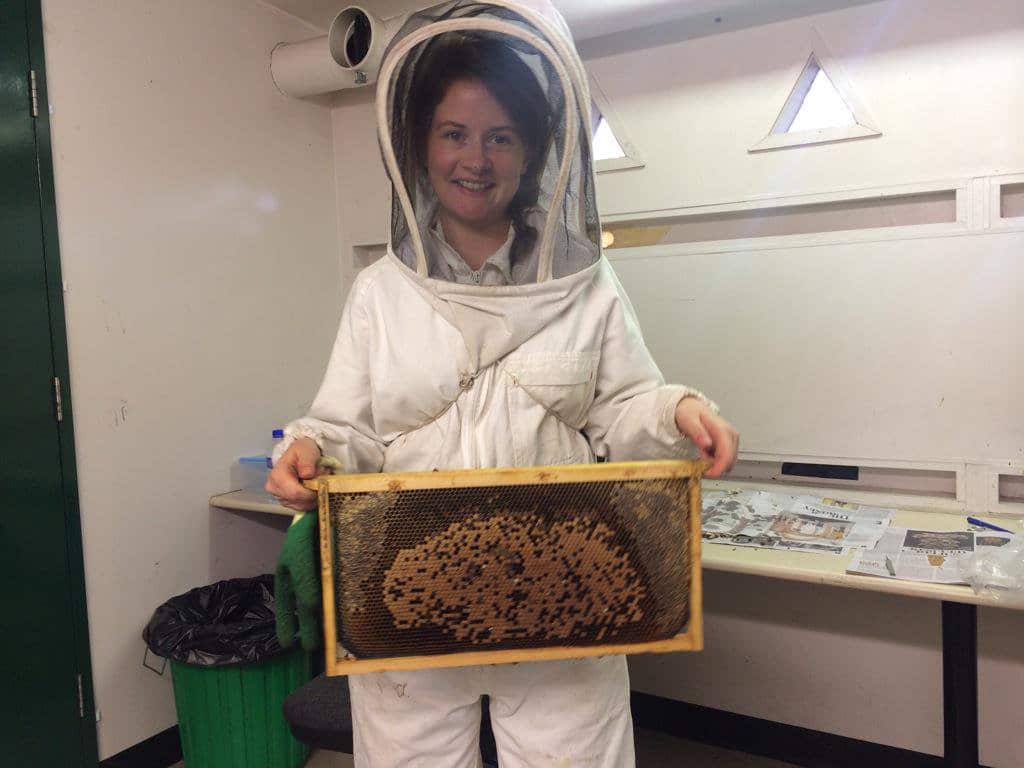 Dr Emily Remnant is a geneticist and evolutionary biologist at the University of Sydney. Throughout her career, Emily has been interested in understanding insect adaptation and the functional outcomes of genetic and epigenetic changes. She has investigated the evolution of resistance mechanisms and how insects respond to stressors such as pathogens and chemical insecticides. Her current work focuses on honey bees, their viruses, and investigating mechanisms that enable virus resistance in honey bees.
Emily completed her PhD at the University of Melbourne in 2012 and was awarded the Puzey Postgraduate scholarship for her doctoral studies. In 2018, she will commence an Early Career Development fellow at the School of Life and Environmental Sciences. She was the recipient of the Science and Innovation awards Minister's prize in 2017 and an Australian Awards Endeavour fellowship in 2016. You can read more about Emily's research here: (Profile: http://sydney.edu.au/science/people/emily.remnant.php ; Publications: https://scholar.google.com.au/citations?user=fwZtoTwAAAAJ&hl=en )