Spring Beekeeping Inspection Workshop
September 5, 2020 @ 10:00 am

-

4:00 pm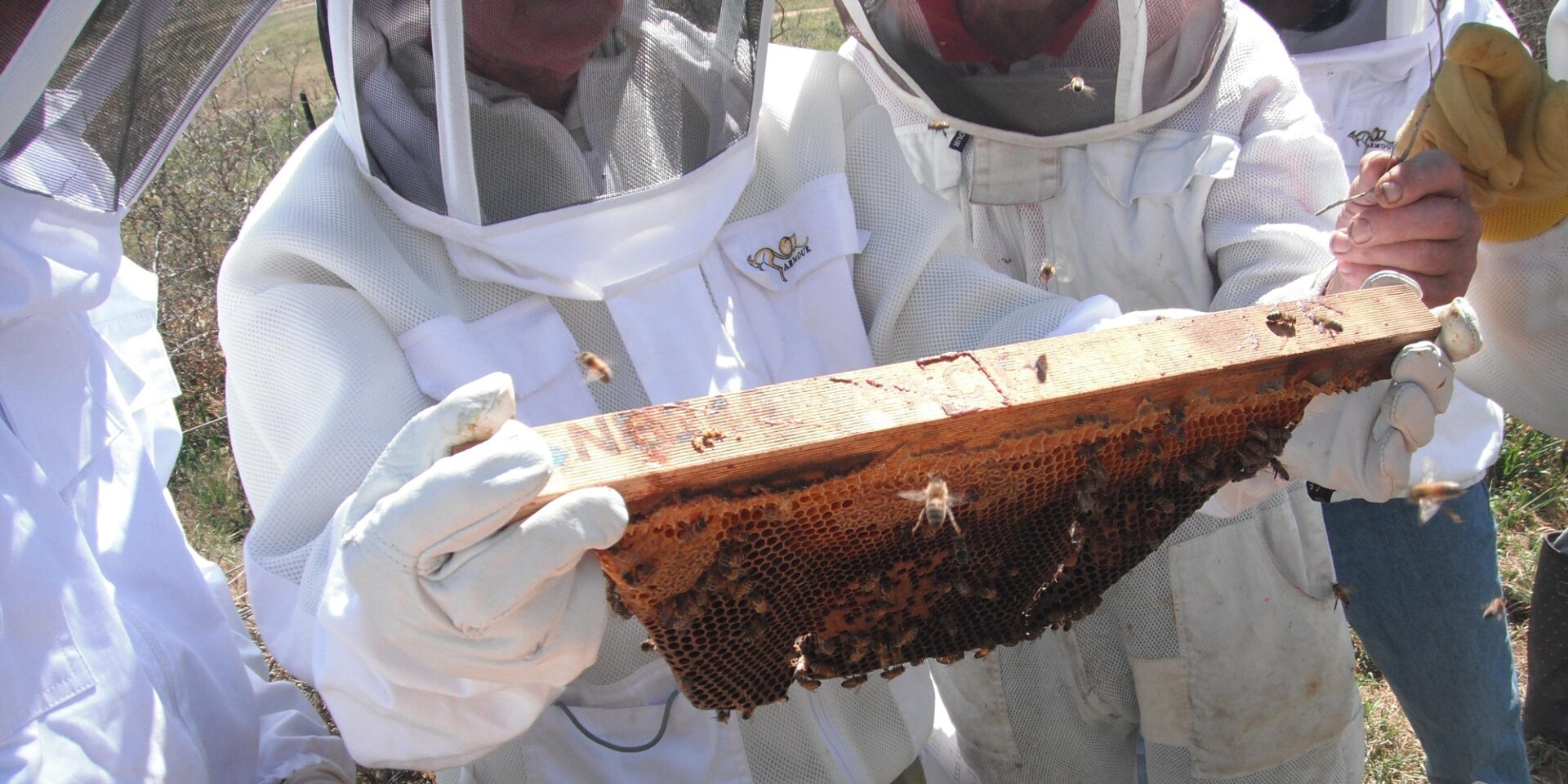 A spring inspection is a good way to introduce yourself to bees. Join us to build your knowledge and skills for a bountiful Summer.
You MUST be a member of Canberra Region Beekeepers Association to register.
To fully involve the 'young' club members – and to get newbies enthused and started – we are running a beginners' workshop to inspect all hives – groups of 10 per pad – assuming it is warm enough to do so – on the first weekend in spring.
The spring hive check in any apiary is always the key to the bee season ahead. Ask any old had and she (or he) will tell you that you are likely to see all the things that go wrong with bees but also to be pleasantly surprised to find out how well some bees have fared over the long period of dearth.
Join the fray and register early so as not to miss out. If there any guide, bees will be down on numbers, easy to inspect and quite tractable.
A spring inspection a good way to introduce yourself to bees. It's that time of year where the bees are at their lowest ebb: seeing them that way is always like starting in bees. It's a baseline against which you can observe their explosive capacity to become a roaring hive that will pull in more honey than will fit in your pantry.
Bring a clean bee suit if you have one: we will supply one if you don't have one and please don't bring any bee gear for biosecurity reasons. Bring lunch and a drink.
Limits 10 per group; maximum 20 people, first in first served
Once registered we will email you field notes so that you know what to expect and can come well prepared. No knowledge or skills are required but please leave any bee gear you own at home as the club maintains strict biosecurity for all its operations.
PLEASE NOTE: In case of bad weather or COVID-19 concerns the workshop may be rescheduled. All attendees will be contacted prior to the event if it is cancelled. Those unable to attend the rescheduled date will receive a full refund.