Looking for some second hand beekeeping equipment? Do you need a swarm for your new hives? New, painted 8 frame wooden boxes, bases and lids. Boxes $40 Base $40 Lid $40 Emlocks $15 Full depth wired wooden frames $5 Full depth foundation sheets $3 Brand new,
23/01/2019
Macgregor
Total views: 354
Price: $ 2,615.00 Hello, I live on a rural property in Bywong and wondered if there were any of your members looking for a location to place hives.
06/02/2019
BYWONG
NSW
Total views: 252
Price: $ 0.00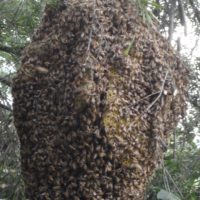 Established colonies rehomed Rehomed colonies available around 6 weeks after removal. Overwintered colonies available now on new foundation. Dermot 0402 201 450
31/08/2018
Macgregor
Total views: 789
Price: $ 0.00