Alan Wade and Peter Abbott
Before you Logoff, we thought you might like news of a Club Login. In perhaps the last Canberra Region Beekeepers meeting for some time, four hardy individuals, Becky Dodds, the Jerrabomberra Wetlands Senior Ranger – Miriam Fokker, Peter Abbott and Alan Wade gathered to survey the oversized log that sits just outside our green gear shed at Jerrabomberra.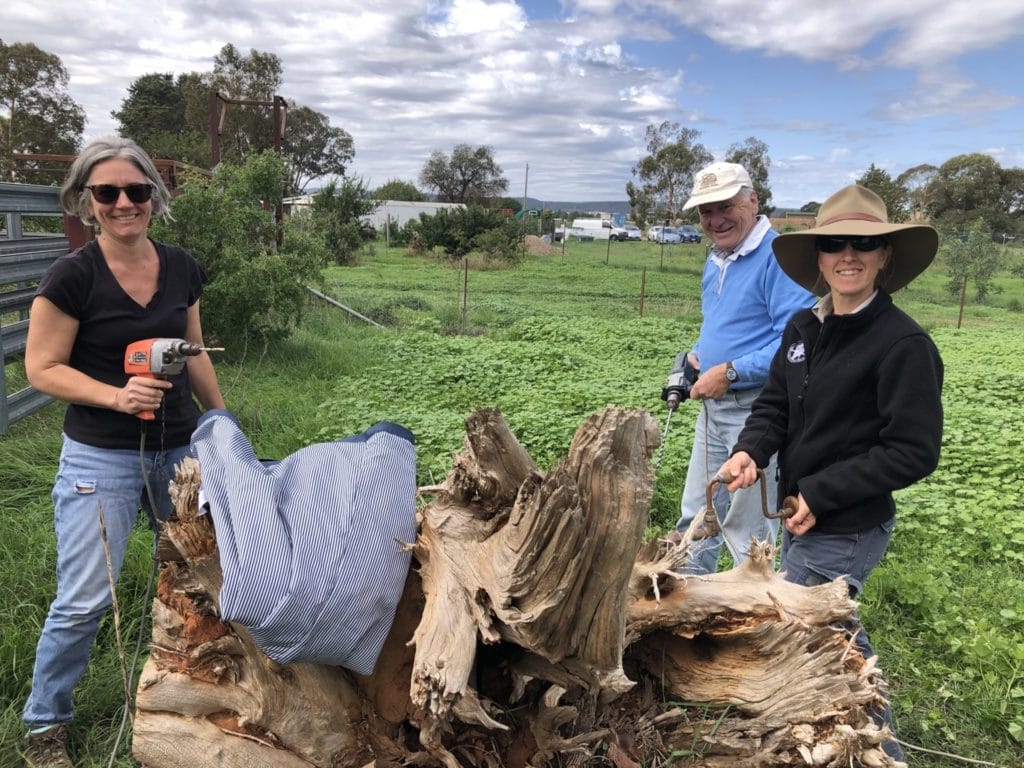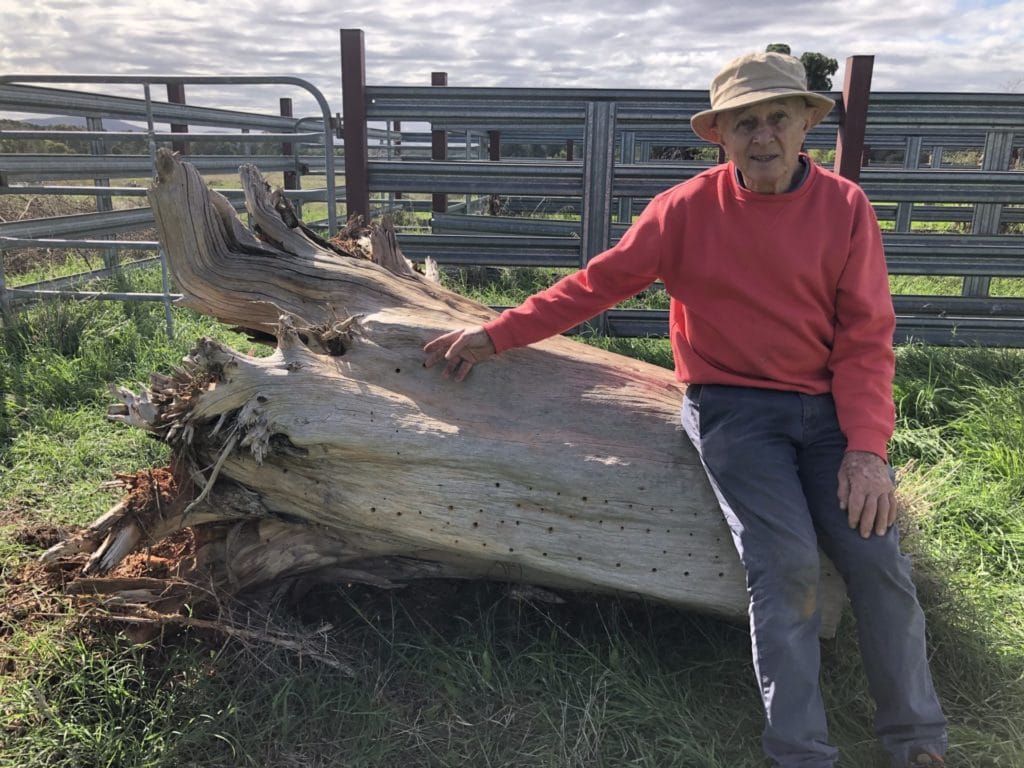 The morning of Saturday the 14th of March was shaping up to be more like a traditional wet Anzac Day and, just pre-CoviD-2 lockdown, we gathered at the bee shed as the rain and cloud bank evaporated. The wind dropped, the day warmed up and we were treated to a glorious sunny autumn afternoon.
Armed with a bevy of drills, a power board borrowed from ranger headquarters, a generator – a legacy of the summer fires – and a menagerie of long-shanked drill bits we burrowed into this old giant. Some one hundred and ten 15 cm deep holes later we stopped to enjoy the traditional wetlands apiary ginger beer hoping that a few late summer solitary bees and wasps might find winter lodgings to overwinter and to emerge victorious next spring.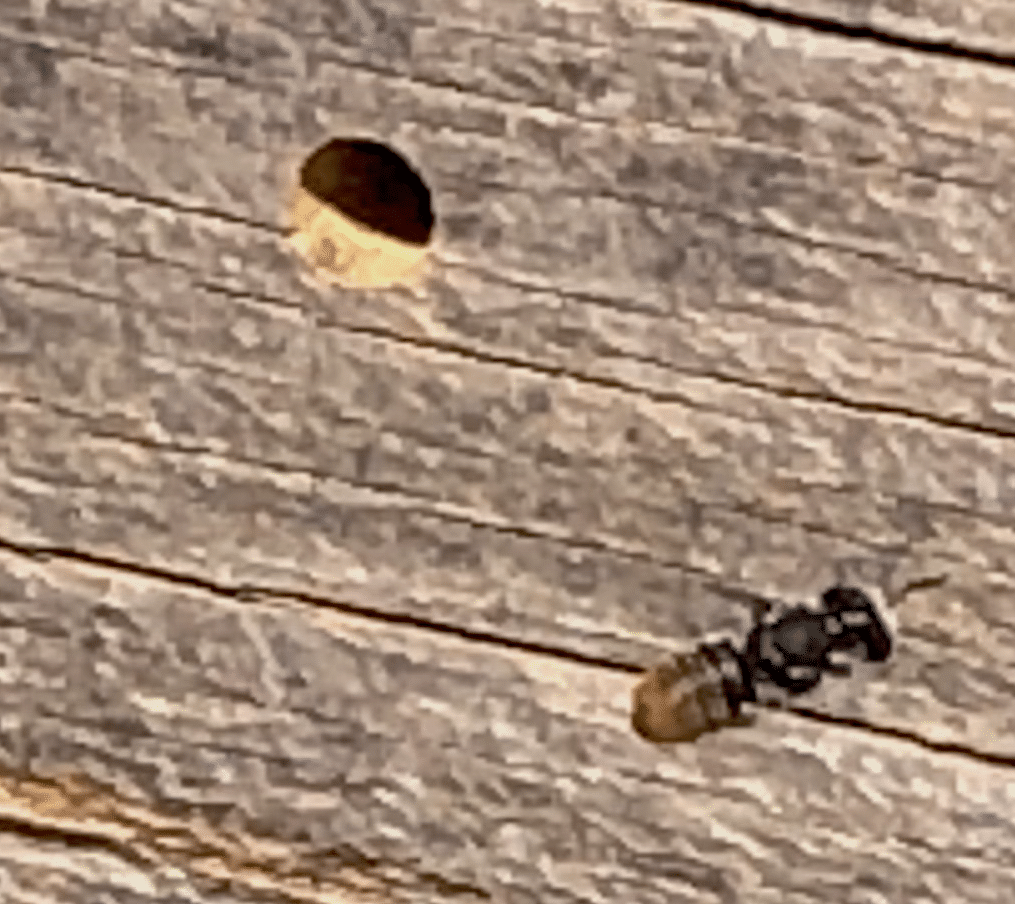 In this we have not been entirely disappointed. In another quick trip to the apiary a week later to tidy the apiary and the shed, and to re-fumigate a dozen or so tubs of combs to ward off waxmoth, we checked out that log. It's early days but here is a megachillid bee, again in warm sunshine, we found busily inspecting her likely new home.