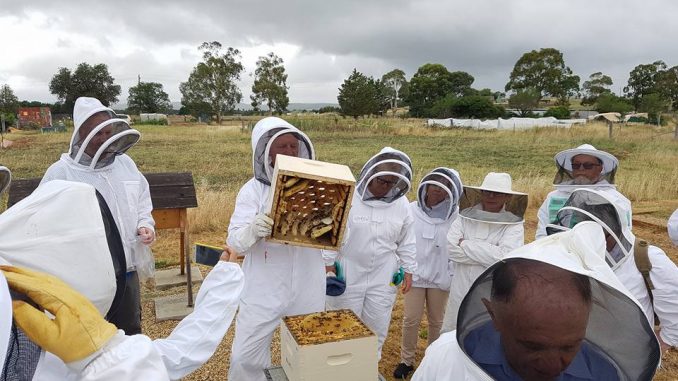 Welcome to the Homepage for the Beekeepers Association of the ACT (& Surrounds) where you will find a friendly group of beekeepers from most age groups and all levels of experience.
If you would like to join us feel free to come to one of our monthly meetings held on the 3rd Thursday of every month (except December). Our meetings commence with the always popular 'Beeginners Corner", an opportunity for all beekeepers to ask those questions, big or small. Each month a guest speaker presents information on all sorts of topics relevant to bees.
The majority of the content in this site is members only, once you join you will receive login details with access to all sorts of education resources.