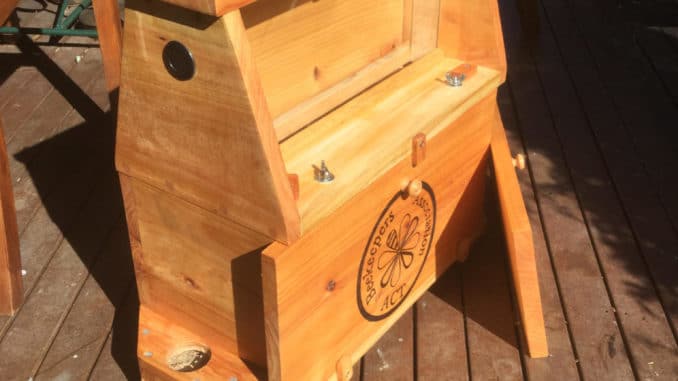 World Bee Day has been officially recognised by the United Nations (UN), in a resolution to focus our attention on the importance of preserving honey bees and other pollinators and recognise the importance of bees for providing for the needs of humanity. 
There will be celebrations around the world  and the World Bee Day website has a range of ways to celebrate. Here in Canberra, The Slovenian Embassy has been very busy co ordinating the celebrations with other Embassies and Parliament House.
The Official Opening of World Bee Day by Minister Mick Gentleman is at the Slovenian Embassy in O'Malley on Sunday May 20 at 10am.
The Embassy of Sweden buzzes from 1-4pm with a wonderful range of fun activities for the whole family including Swedish Folk Dancing and the Swedish Choir, IKEA and H&M, Beekeeping and Honey Tasting. Bookings essential
The Parliament House of Australia chefs have been busy baking treats made with honey from their hives for the afternoon tea from 2.30pm. Bookings recommended.
The Embassy of Switzerland in conjunction with the ANU Film Group will be screening the prize-winning documentary "More than Honey" by the Oscar-nominated Swiss filmmaker Markus Imhoof at 5pm at Coombs Theatre, ANU. The film will be followed by a short panel discussion on honeybee health issues and their potentially disastrous consequences. The event is free and no reservation is required. Details here.
The WIN'S CREEK MEADERY at Murrumbateman is holding a delicious Beekeeper's Breakfast 9:00 to 11:00 & a scrumptious Beekeeper's Lunch from 11:00 to 4:00.Bookings essential.