Welcome to Two Queen Land
Two-Queen hives are enigmatic to say the least.  Here is one historical setup we've finally sorted and learnt from.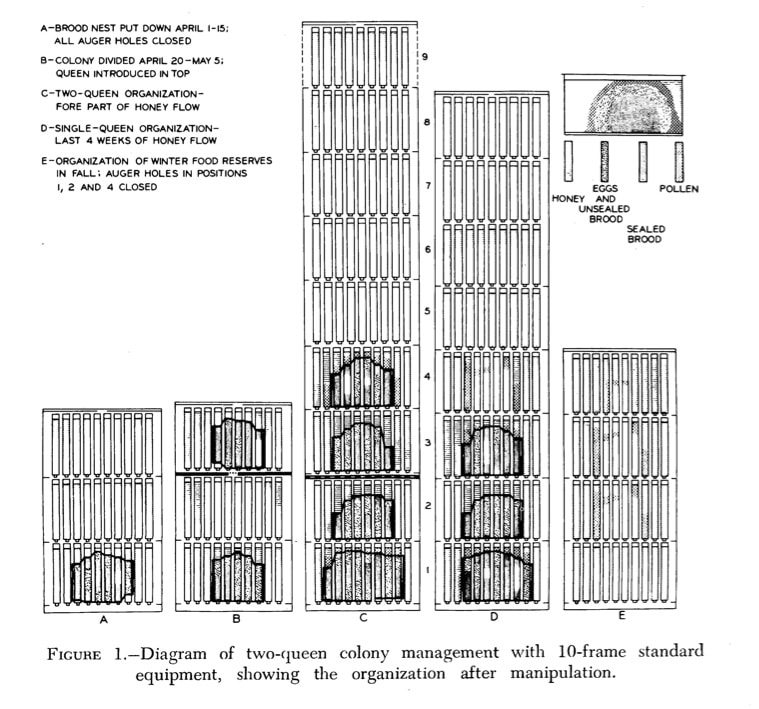 Source: Moeller's 1978  United States Department of Agriculture Report 161
If you want to learn more about how to harness some of the lesser known beekeeping tricks afforded by transitory operation of two-queen hives – most of those using the original Farrar setup – or how to get more for less – more honey from just a few backyard hives, using the Consolidated Brood Nest setup – why not join the club two-queen special interest group?
Alan Wade
Two-queen Hive Special Interest Group Coordinator
alanlynnewade@me.com +61 4 1777 5201